Two face drug charges after police search apartment
Published 8:36 am Wednesday, September 10, 2014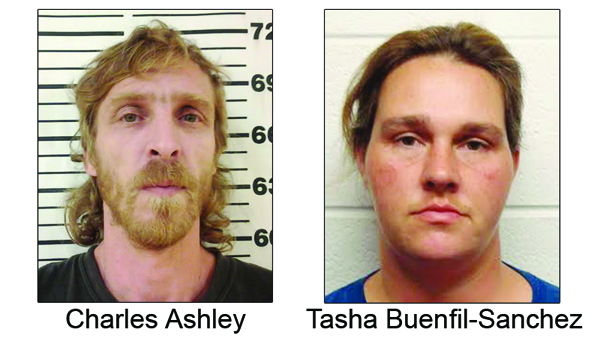 A man and woman are facing drug charges after police executed a search warrant at their city apartment.
Charles Everette Ashley, 37, and Tasha Blythe Buenfil-Sanchez, 35, both of 930 Pine Ridge Circle, Apt. D, were arrested Monday by officers of the Elizabethton Police Department, and each was charged with possession of Schedule III drugs, maintaining a dwelling for a controlled substance and possession of drug paraphernalia.
EPD Capt. Joy Markland said officers of the department's Vice Unit executed a search warrant at the apartment on Monday.
"The search came as a result of an investigation into possible illegal drug activity occurring at the location," Markland said, adding when officers arrived, three adults and three juveniles were located inside. "During the search, officers located several smoking devices along with different types of narcotics, consistent with the nature of the complaint," she said.
Markland said, in addition to the drug paraphernalia and narcotics, officers found $124 in the apartment, which was seized along with an additional $60 in cash that was in the possession of one of the apartment's occupants.
"The female resident, identified as Tasha Buenfil-Sanchez, admitted ownership of some of the items, and admitted to purchasing some of the narcotics," Markland said. "Another male subject in the residence, identified as Charles Ashley, also claimed ownership of some of the narcotics inside of the home.
"He also stated that he had been living at the apartment for some time and that he had purchased the pills from an individual earlier in the day, at the apartment," Markland added.
Based on the evidence collected at the apartment and the statements of Ashley and Buenfil-Sanchez, Markland said both residents were arrested.
Both Ashley and Buenfil-Sanchez were transported to the Carter County Detention Center, where they are currently being held on bonds of $45,000 each. Each is scheduled to appear in Carter County General Sessions Court on Oct. 20.
More Local news