Byrd's big day not enough for Jr. Lady Cyclones at Liberty Bell
Published 1:08 am Friday, April 9, 2021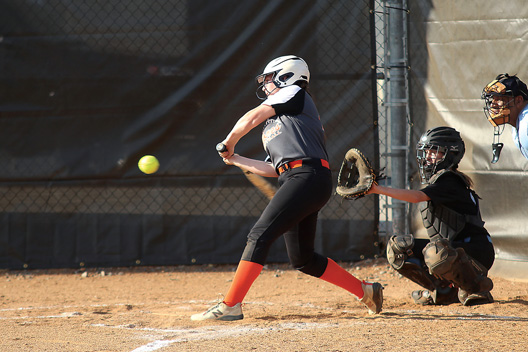 BY AUSTIN ALEXANDER
STAR CORRESPONDENT
JOHNSON CITY- A small shower blew in shortly before the first pitch of Thursday's showdown between the T.A. Dugger Jr. Lady Cyclones and the Liberty Bell Patriots, but that didn't stop the two teams from locking in battle.
A damp Metro-Kiwanis Park played host to the teams as a few slips were had but nothing game-changing.
Both teams made a lot of contact with the ball whether putting in play or foul and the final score of 10-5 was a bit misleading to the close nature of the matchup.
Lela Byrd was a jack of all trades starting on the mound for the Cyclones throwing all five innings while also slapping in two home runs accounting for four RBIs.
She was intentionally walked on her third at-bat. Despite allowing 10 runs, Byrd put in a fairly good outing throwing 7 strikeouts. Unfortunately, the runners were always on base when it counted for the Patriots:
Zoey Proffitt was 1-for-3 on the day including an early double where she later came home on one of Byrd's bombs.
Grace Whaley also had a nice day in the batter's box going 2-for-3 with two singles including scoring on the second of Byrd's dingers.
Josie Reece scored the fifth of the runs for T.A. Dugger after being drove in by Adriana Bowman on a double in the sixth inning.
Despite a tough fight from the Jr. Lady Cyclones, the pitching was a little too good from the Patriots and T.A. Dugger committed a few too many errors to have a shot in such a close game.
These are the type of errors that can be ironed out and the Cyclones showed that they're going to be a force moving forward.